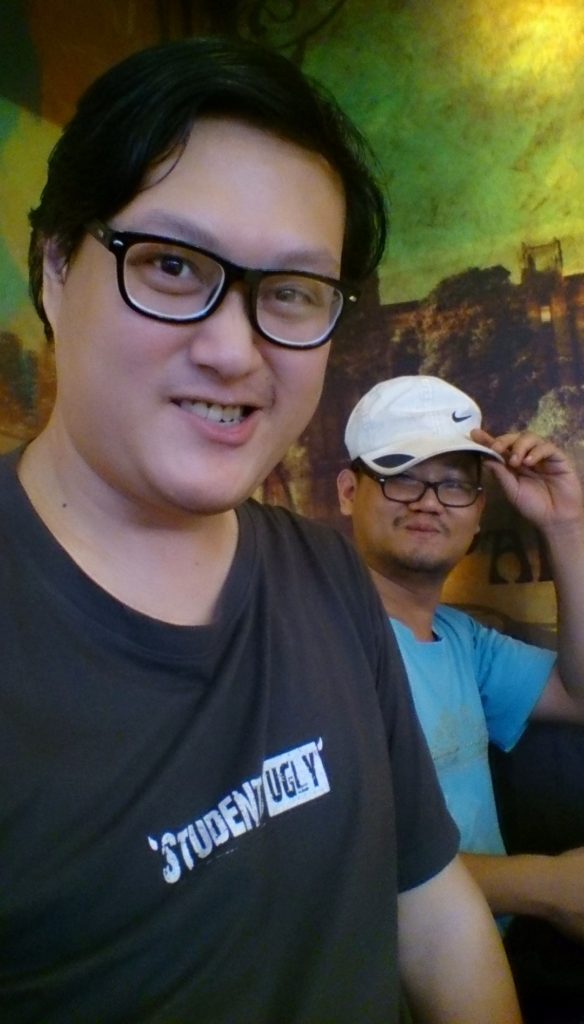 Rishadan Port (Port Faiyen) says that this is the last picture that he took with Siam Teerawut (in the background), who disappeared along with Lung Sanam Luang (reportedly captured in Vietnam for traveling with a fake passport and sent back to Thailand, but the Thai government denies this and the three in that group were never seen again.) Siam lived with Port when they were first refugees in Laos and worked on several online radio shows with him. He was learning to play bass and would practice for hours. It turns out he actually helped with and appeared on several Faiyen songs under a different name than Siam Teerawut. These songs are
จ้า ("Yeah") [About the lese majesty charge against Ja New's mother for saying "yeah" in a text message]:
"พ่อ" or "Father," which might be the most famous "Faiyen" song for foreigners (In which Port sings a song about "Father," (which is how Thais referred to King Bhumibol) before clarifying that he has only one father and no one else can be his father.
And "ฟ้าใหม่" or "New Sky" which is an updated cover of a beautiful old song with lyrics by จิตร ภูมิศักดิ์ Chit Poomsak
Siam Teerawut had to flee Thailand after being charged with lese majesty for ACTING IN A STUDENT PLAY! He is presumed assassinated, but if anyone knows anything more please tell us! Write to the Thai Alliance for Human Rights at [email protected].